Every day, we miss countless opportunities to make our lives substantially better.
Very often we overlook valuable cues that can help prevent the worst from happening. Especially when we surrender our health – our most valuable asset, to a healthcare system focused on disease care.  
Aanchal and her husband Karan Bhatia came to these realizations amid a family tragedy. Their beloved father died, not due to accident or lack of medical resources, but due to a set of preventable circumstances. Over years, subtle declines in his health foretold a pattern, that was missed for lack of the right medical guidance and an accurate diagnosis. 
Vital ingredients were missing in how he was looked after. Guidance, instead of hastily scribbled instructions. Coordinated care, instead of numerous specialists working in silos.  A consistent approach, instead of ad hoc treatments where the flashing dots were never connected. Health, instead of the absence of any diagnosed disease.
Questioning status quo and living a life of choices is a core value that our Founder, Aanchal Bhatia, built Sydenham on.
Believing that the medical system can and must do better for its patients, Aanchal and Karan founded the Texas Medical Concierge. This service helped clients navigate the complex international healthcare system, serving as a centralized point of contact for specialists, diagnoses, and test results. 
Diving ever more deeply into bettering member outcomes, Aanchal authored a book titled Your Doctor is Not God – how to be the CEO of your health. 
She moved to Houston thereafter in search for the latest developments in Precision Concierge Medicine and established the first Sydenham Clinic in 2020. 
The clinic is inspired by the Blue Zones, pockets of populations that stand out for their longevity. The solution for healthcare's problem is deeply embedded in the lifestyles of these populations, that are rooted in ancient wisdom. How they move, socialize, eat, and sleep determines the genes that are expressed, and therefore, how long and well they live. This is the Sydenham model of healthcare, supported by cutting edge diagnostics and screening tools.  
Aanchal draws on her study of clinical psychology to create the Sydenham philosophy. Our members thrive when they are supported with personalized information, and a dedicated team that takes the time to truly get to know them. Their genetic markers and lifestyle factors are as vital to us as their preferences and interests. The aim is to build a blueprint for every member's best health, and a step-by-step plan that is not only effective, but also enjoyable. 
Our journey has led us to found the Sydenham Clinic, a focused partner for the superconscious patient who sets the bar high in taking charge of their wellbeing. 
do unto others as you would have others do unto you​
Sydenham Clinic is a leading provider of premium concierge medical services. We design and deliver customized solutions for our members using evidence-based, cutting edge medicine that is not available through most insurance-based health systems. Beyond our distinctive primary care model and expertise in finding solutions for illnesses and medical emergencies, the clinic has a uniquely resourced focus on prevention, precision medicine, and best in class global medical access.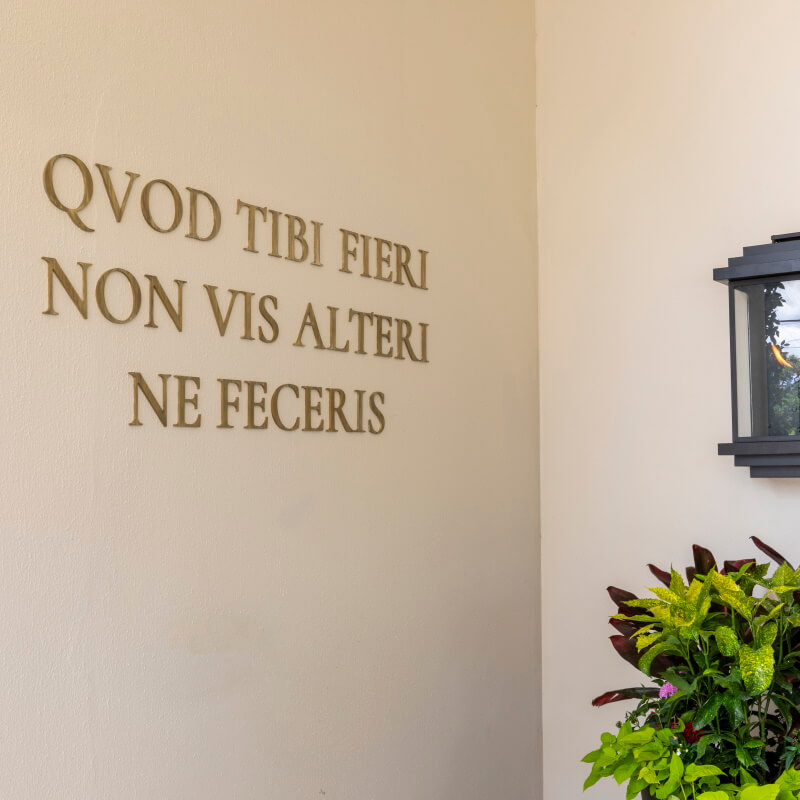 reformer of modern medicine
Sydenham clinic is a manifestation of the credos of Thomas Sydenham, the father of English medicine. He emphasized the value of detailed observations, meticulous medical record keeping, and proactive physician-patient partnerships. 
I was able to overcome several chronic injuries
"Before seeing Dr. Rice, I was beginning to think that I will never be able to play tennis again the way I could when I was younger. However, with her multi-prong approach including nutrition, hormones and supplements, I was able to overcome several chronic injuries and to enjoy competitive tennis again."
I feel so much better
"I came to the Sydenham Clinic for a genomic study, as I wanted to know if I was at a high risk of inheriting ALS, which killed my mother in 2007. Fortunately, my risk is low, so now I can stop worrying about that in my future. However, Dr. Terry Rice found other health issues which needed attention. She and nutritionist Shana Tatum are treating me for these and bringing me back to good overall health. I feel so much better now than I did when I started visiting the clinic six months ago."
I have really enjoyed
"I have really enjoyed working with Dr. Rice. She has done a deep personalized dive into my health focusing on preventive care but to me the most important thing was the 20lb weight loss, which has made me feel great about myself."
Lizzie Sullivan, Concierge Member
Learn more about our services.