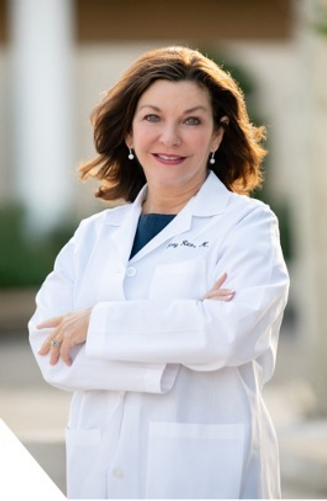 Dr. Terry Rice, a physician and educator with more than 35 years of experience, serves as medical director at Sydenham Clinic. Dr. Rice specializes in Internal Medicine and prior to her role with Sydenham, she held key leadership roles as Medical Director at MD Anderson Emergency Center, Deputy Director of Ben Taub General Hospital Emergency Department and as Delta Airlines' Medical Director of Concourse Health. As part of the clinic's mission to use the most recent innovations in precision medicine, she integrates detailed and cutting-edge genomics with hormonal and nutritional data to design a personalized approach for each patient to help them achieve their unique health and wellness goals. Dr. Rice has specialty training in hormonal replacement therapy, weight loss and cognitive decline with specific interests in Alzheimer's disease, dementia, and the aging process. She has specialist training in hormonal replacement theory through A4M. She also has a significant amount of experience in both men and women using different hormonal modalities. Dr. Rice had additional training through both the genomics of Alzheimer's disease and application of Dale Bredesen protocol and treats patients for both prevention and reversal of mild cognitive decline. She has experience in reversing many of the manifestations of obesity such as metabolic syndrome and has had significant success in utilizing functional nutrition and medications for weight loss therapy.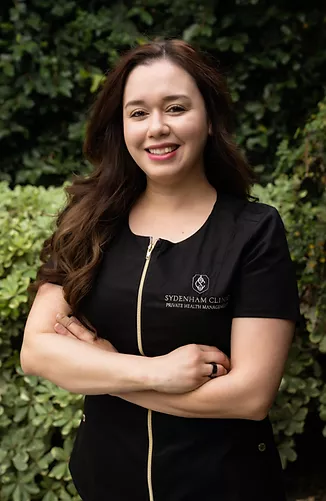 A certified Medical Assistant, Kenya Tijerina has dedicated her career to providing skilled and compassionate care to patients while expertly managing office management functions for medical groups. Prior to joining the Sydenham Clinic team, she held longtime positions with a Memorial area family practice and a prominent Houston fertility center. 
She is fluent in Spanish. 
Medical Director – Beverly Hills
Dr. Ram Dandillaya is a cardiologist in the Division of Cardiology at the Cedars-Sinai Heart Institute. He is board certified in cardiovascular diseases, nuclear cardiology, cardiac computed tomography, echocardiography, and internal medicine. Dr. Dandillaya has a clinical interest in preventative cardiology, peripheral vascular disease, and cardiopulmonary exercise testing (CPET).
In addition to being a fellow of the American College of Cardiology, Dr. Dandillaya is a member of numerous societies, including the American Heart Association's Council on Clinical Cardiology, the American Society of Nuclear Cardiology, the Society of Vascular Ultrasound, the Los Angeles and American Society of Echocardiography and the American College of Physicians. In 2009, Dr. Dandillaya was elected to a two-year term as Vice President of the Cedars-Sinai Alumni Association.
Dr. Dandillaya's research has been published in major scientific journals and he has present abstracts at many national meetings, including annual sessions of the American College of Cardiology and American Heart Association. He is also actively involved in the teaching of fellows and residents at Cedars-Sinai Hospital.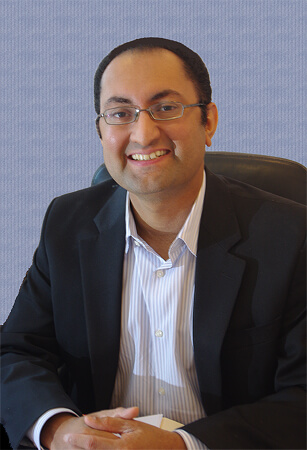 Ashley Koehler FNP-C comes to the Sydenham Clinic team with extraordinary qualifications to assist our doctors and create even more healthcare value to our members. 
She has seven years of experience working at both Houston Methodist and MD Anderson Cancer Center, and has earned her license as an Advanced Practice Registered Nurse (APRN) from the Texas Board of Nursing. Ashley has also gained her certification as a Family Nurse Practitioner from the American Academy of Nurse Practitioners (AANP). As a FNP, she is trained to care for all age groups throughout the lifespan in the outpatient setting.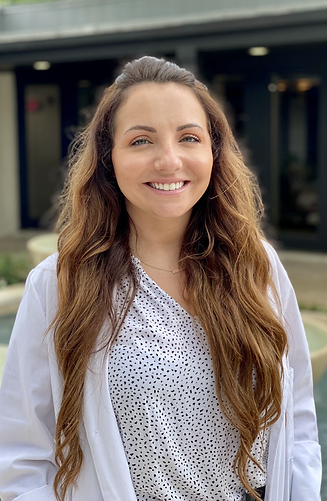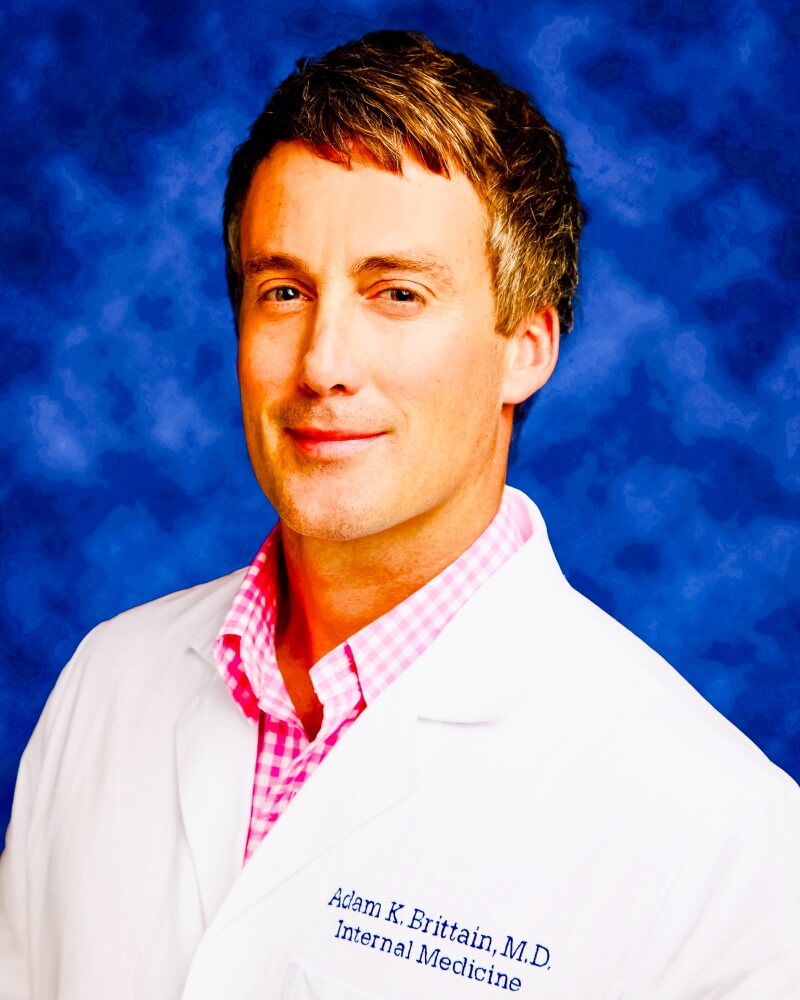 Internal Medicine and Surgery
Dr Adam Brittain is residency trained in Internal Medicine and Surgery and is Board certified in Internal Medicine. He is a diplomat of the American Medical Association and a fellow in the American College of Physicians. He is an attending physician at Houston Methodist Hospital and has extensive experience in the field of ultra-exclusive concierge medicine, taking care of some of the most influential people in the country in areas such as entertainment, fashion, technology, and finance. His areas of interest and expertise involve chronic inflammation, autoimmune disorders, and longevity. He believes that if you treat your body the right way, it will heal itself.
Emily has been passionate about health and fitness her entire life. Having a long standing career in sales and customer service, she prides herself in cultivating meaningful, professional relationships. Being a big believer in cutting edge medicine, along with all things wellness and nutrition, she is eager to educate Houston on what we do here at Sydenham Clinic.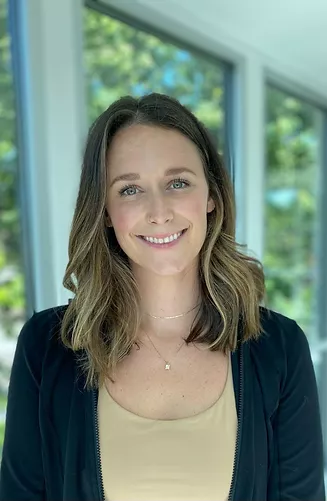 Medicine Physician – Beverly Hills
Jonathan Richina is a board-certified Family Medicine Physician who practices in-person care in Los Angeles, California and telemedicine nationwide. He has a Bachelor of Arts degree from the University of California, Berkeley, and a Doctor of Medicine degree from Drexel University College of Medicine. He did his residency training at Kaiser Permanente in Los Angeles, CA. As a primary care doctor with a passion for innovation and technology, he has a special interest in precision and functional medicine and innovative digital health products. He has also been a part of many founding teams and advised several health-tech startups. He believes that good care starts with trusting, meaningful relationships with his patients and he is passionate about using technology to improve and personalize patient care experiences.
Finding wellness through the power of food, balanced with good sleep, daily movement, stress reduction and meaningful relationships, registered dietitian and nutritionist Shana Tatum deeply believes optimal wellness and vitality can be realized. She tests clients for potential nutrient deficiencies in order to develop a targeted plan to achieve their health goals at Sydenham Clinic. Through this health-centered approach, Shana's goal is to empower clients to step into and find their own healthy balance. Here at Sydenham Clinic, she is committed to providing first-class nutritional coaching and one-on-one meal planning to reach each client's health objectives and dietary needs. She is especially interested in the relationship between mental health and the influences of diet and lifestyle as a means to find solutions to restore balance and prevent further cognitive decline.