Gain a deeper understanding of
your body
Sydenham Clinic is in the business of optimizing your health, so you live a longer, fuller life. Our advanced tests study hundreds of thousands of your genes to build the most robust picture of your health, now and in the future. Genomics testing can provide vital clues in the very early detection of many cancers, neurological disorders, and other genetic conditions and predispositions. Other vital information that they shine a light on includes your propensity to nutritional imbalances, drugs and medications that are best suited. You will work closely with our doctors and nutritionists on not just formulating, but also on adhering to a plan that will bring your digestion into sharp focus.
Our Genomics Review package not only includes cutting-edge testing, but a deeply personalized health plan to provide peace of mind and improve your quality of life.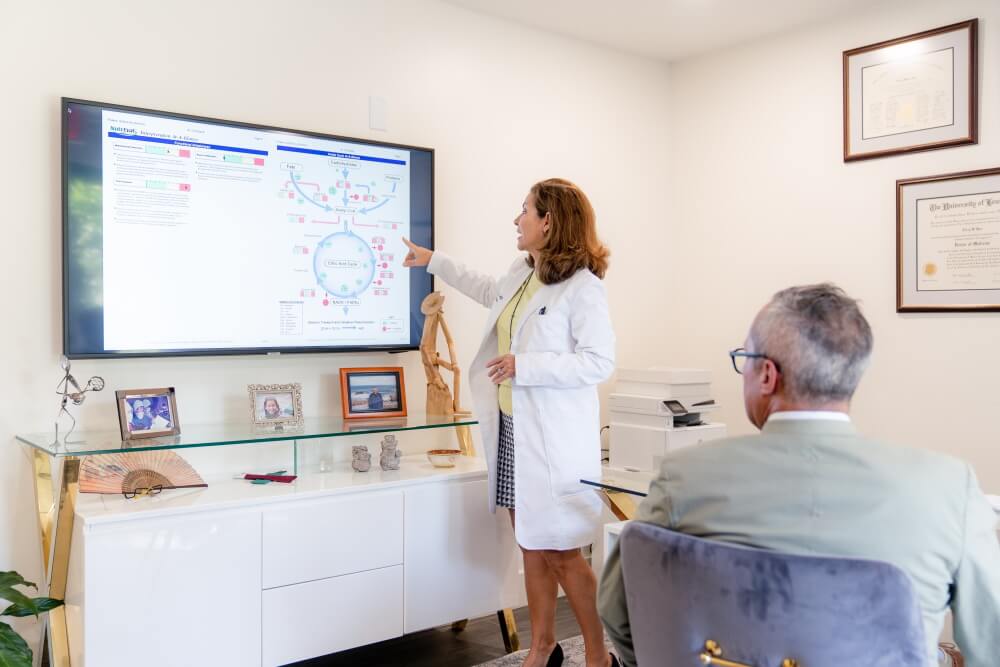 Initial visit with physician
Your dedicated physician will conduct a detailed health history evaluation and lifestyle audit. This vital piece of the puzzle decodes how your habits interact with your genomics, and the effect that your environment, diet, exercise, sleep and stress have on your health.

Extensive genomics testing
A simple and painless test will provide the sample that we need to analyze your genomics. Our partner laboratory will conduct proprietary research on over 800 variations in your unique genomic code.

2-hour genomic review with physician
You will receive your detailed report and review all its salient features with your physician. Learn how your genomics impact your health, the risk factors that you need to mitigate, and

The result is a plan that you enjoy, that not only mitigates your risks but also supports your strengths and builds on what you love. Thrive as you eat, sleep and exercise in support of your health. Rest easy knowing that your supplements and medication, where needed, have been tailored to your needs.